Guided African Safaris, Wildlife and Adventure Tours to Namibia :
Discover the Real Africa !
We are a husband and wife team offering you custom-made guided
Wildlife Tours, Adventure Tours and African Safaris.
Small groups travel with us to explore Namibia.
Immerse yourself in the country, culture and wildlife.
No rushed package tours here ! We hope you will use all your senses,
not just your camera and wristwatch.
And you decide where and when to go, what to see and how far to travel...
then we turn your wishes into reality.
This is made possible by keeping the safari groups small, usually no more than eight people.
Maybe you can form your own group? Then you will be travelling with friends.
All this may sound exclusive and expensive...but have a look at our prices !
Explore this website for your entertainment and information:
we have tried our best to show you some of the Africa we love.
Have a good look around and come often, there is always something new.

Now click on "LETS GO" below and take the first step on your holiday of a lifetime!




Here we introduce ourselves to you. Meet Your Safari Guides and
find out exactly who you will be travelling with !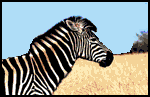 Read our mini magazine "Africa NOW"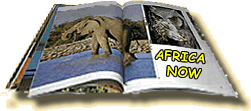 You and Africa Namibia
Company Reg. Number: cc/2002/2905
P.O.Box 600
Omaruru
Namibia
Tel : +264-64-570058
Fax: +264-64-570457
Cell: +264-81-2715988

Copyright(C) 2003 You and Africa. All Rights Reserved.